Ever since our very first meeting, we are maintaining a sticker exchange.
Everyone is welcome to feed our sticker exchange with additional stickers. Since it is a sticker exchange and not a sticker archive, people are also encouraged to take stickers out - any stickers they like and as many as they want!
To protect the valuable stickers from damage, we keep them in transparent plastic bags.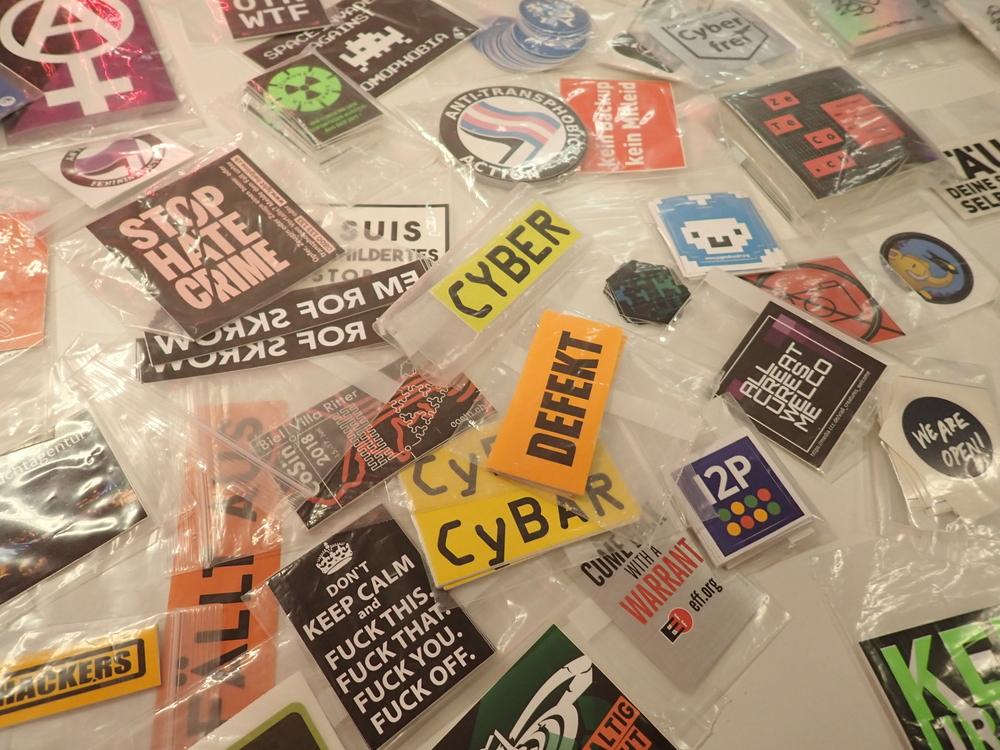 Over the years, the sticker exchange has reached an unprecedented scale. This has inspired various systems for organizing the stickers. The most basic of which is to loosely sort them into two categories which are kept in separate boxes - politically motivated stickers and ones which are not politically motivated.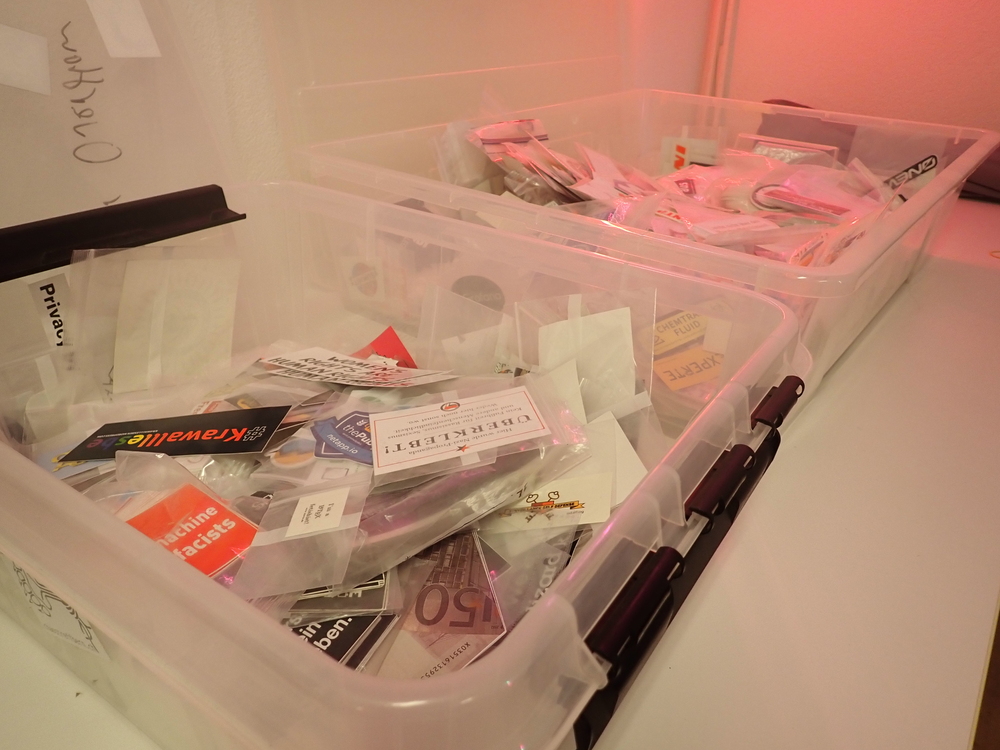 We have found however, that this does not satisfy our desire for order. Thus we have started grouping related stickers into folders. As of now, we have four folders:
Operating systems, sorted by alphabet
Programming languages, sorted by alphabet
Events, sorted chronologically
Groups (hackerspaces, Chaostreffs, LUGs, ...) sorted by alphabet by their home town