by
Niklaus 'vimja' Hofer
on
2019-05-16
In December 2018 we moved into our Hackerspace at the Kyburgstrasse 13. Since then we have put a lot of time and energy into making the hackerspace into an awesome place. Fortunately, the location of our Hackerspace close to the city center is great. We are also very happy with the rooms which are well suited for our purposes. Feedback from our members and guests has been overwhelmingly positive.
Two of the three rooms are located below ground and do not have any windows. To keep the air fresh and breathable, we have installed a venting system.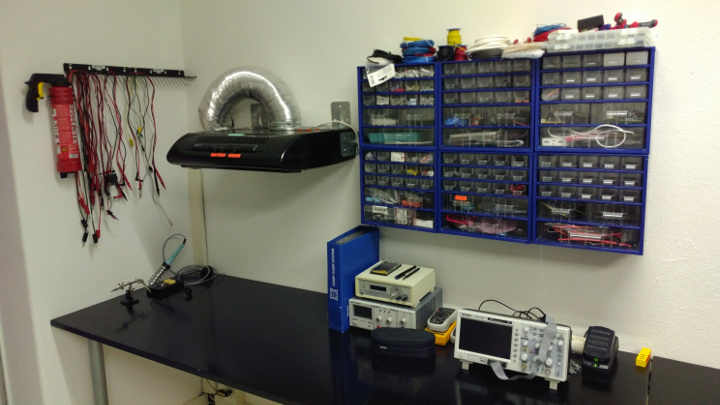 Also feeding into the venting system is the fume hood in our 'lab'. It transports the fumes from the soldering irons out of the space.
Also in the 'lab' is our 3D printer which is used rather enthusiastically.
A lot of time has also gone into installing our network. There are now ample RJ45 ports in addition to decent WLAN coverage. Unfortunately there is no fiber channel available in the building yet, but this should change later this year.
In march we invited our members and friends for a party to officially open the hackerspace. Also present was the Waffle Operation Center from the See-Base.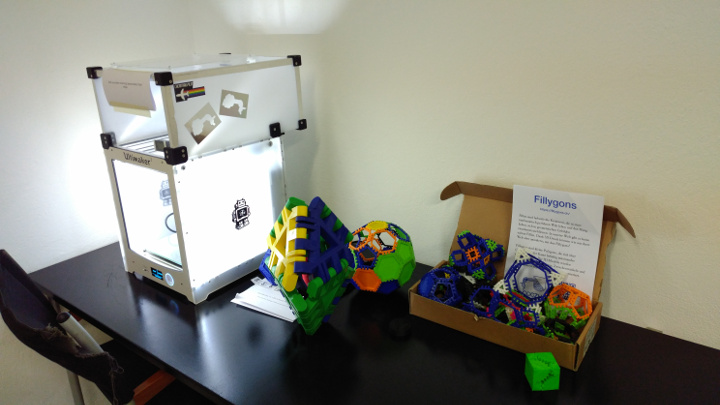 After the opening, we revived the weekly Chaostreff meet ups. Of course those now take place here in our Hackerspce.
There are numerous projects aimed at improving the space which are not listed above explicitly. But with all the tools in place, our members have started bringing their own projects as well.
If you want to contribute to one of our projects, want to visit the Chaostreff or see our hackerspace, come visit us. The best time to visit are the public meetings on Tuesday. If Tuesday does not work for you, send an E-Mail to info@choastreffbern.ch and we will find someone who shows you around some other time.